St. John's Vacation Bible School 2020!!!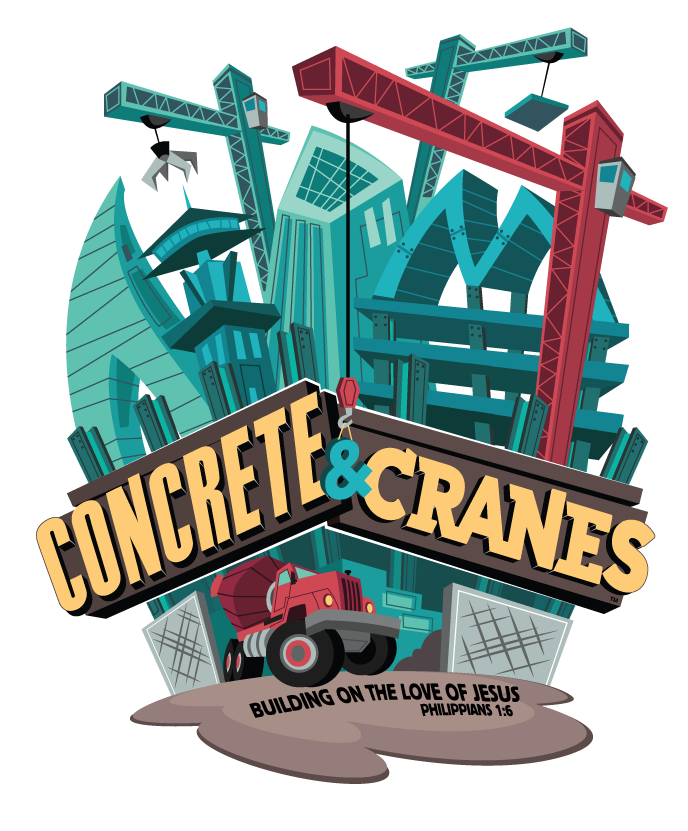 Theme Verse:
I am sure of this, that he who started a good work in you will carry it on to completion until the day of Christ Jesus. Philippians 1:6 (CSB)
Motto:
Jesus! Our strong foundation!
Christ Connection:
The foundation of the gospel is faith. Jesus lived a perfect life and died the death we deserve. By grace, God saves everyone who trusts in Jesus as Savior and Lord.
Our construction project will last
from July 5 - 9, 2020.
At this point, we are planning to do our VBS all online. Unless something major changes in our world, the risk is to great to bring so many of our children, parents, teachers, and staff together. We will be sending out VBS boxes for families to use this year. Every night at 6pm, an opening video introducing everyone to theme and some general silliness will be launched on a private site. Each night we will have special activies to do at home with your family including crafts, games, and Bible study. Don't worry parents, we are goign to help you every step of the way!

To make sure we have enough boxes and supplies, we are asking that you pre-register by Saturday, June 6. This does not mean we will not still allow you to participate, but we might not have enough supplies ordered to send you a box.

VBS is free and will always be free for our kids. However, this ministry requires a lot of purchases. We are also looking for sponsorships this year! Sponsors can give the gift of VBS through a contribution of $30 a child. If VBS was meaningful for you or your kids, or if you want to make sure this ministry continues to grow and sustain itself into the future, make that contribution today! You can donate online or by mailing your contribution to the church office.

Please register your children below. If you are interested in being a volunteer, please send an e-mail to vbs.stjohns.lutheran@gmail.com.

*Check back frequently for updates.